How to Edit Audio?
Have you ever got the urge to edit some audio to make them perfect but you're not sure where to start? With this free audio editor, you will never need to look further. It is a powerful music editor that lets you perform all the necessary operations with audio files: record music, mix audio samples, cut and trim tracks, merge several MP3s, apply effects, mute parts of a song, and much more!
After launching Audio Editor for Free, click "Home - Open" and in the activated window, select an audio file to edit and click "Open" to input it in the program window.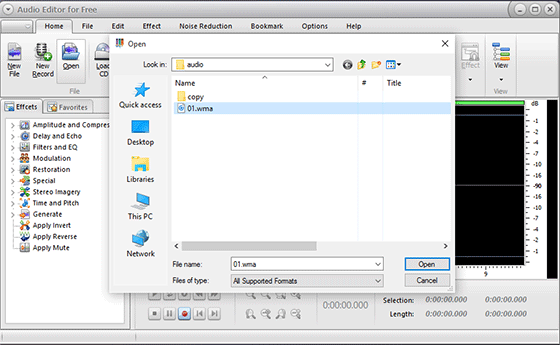 There provided some ways for you to choose a section of the audio: use hotkey like Shift+Home, Shift+End or Ctrl+A to select from start/end or all; Click the left button and drag along with the waveform to the place you want to select; move the sliders below the waveform to specify the beginner & end of the session; specify the start, end and length of time at the bottom of the editor.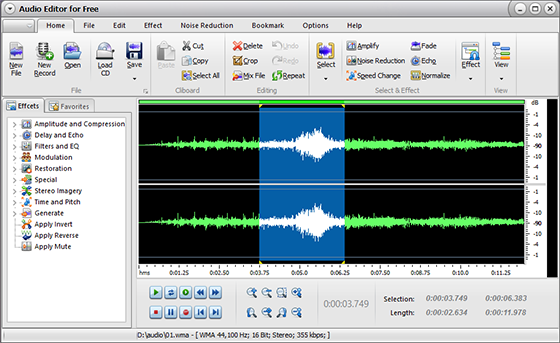 Switch to "Edit" tab and you can cut, copy, paste, crop, delete the audio part and more. Unlimited Undo & Redo can be used to restore some wrong operations.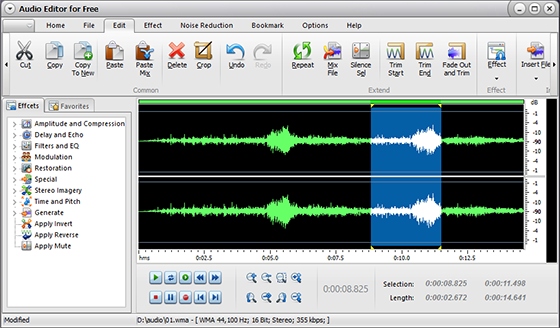 In "Home" tab, hit on the "Save" button to save the edited audio file in the source folder. If you want to save the changes with a different file name and location, click "Save File As".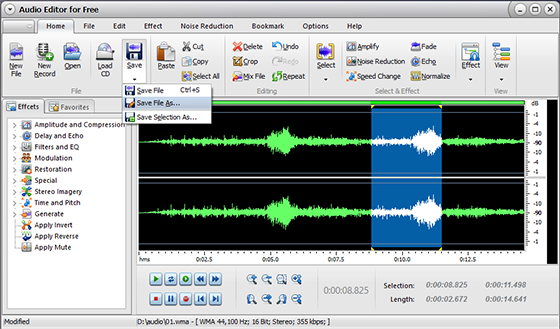 Related Topics:
More Useful Tips: